I needed to be solaced as I struggled deep inside.
My soul itself was churning as I searched somewhere to hide and
My friends, so called, are no help as so often they just chide, and
My enemies are never good – they want to beat my hide.
I feel so odd and not aligned with how the world is going
I'm not at peace inside myself nor with what news is showing.
I try to keep my game face.  My inside tears keep flowing.
I've tried to find a solace, somewhere that I can hide. But…
It's comin' round the corner and there's no where else to hide.
What should I do?  What should I not? 
From whence will come some help?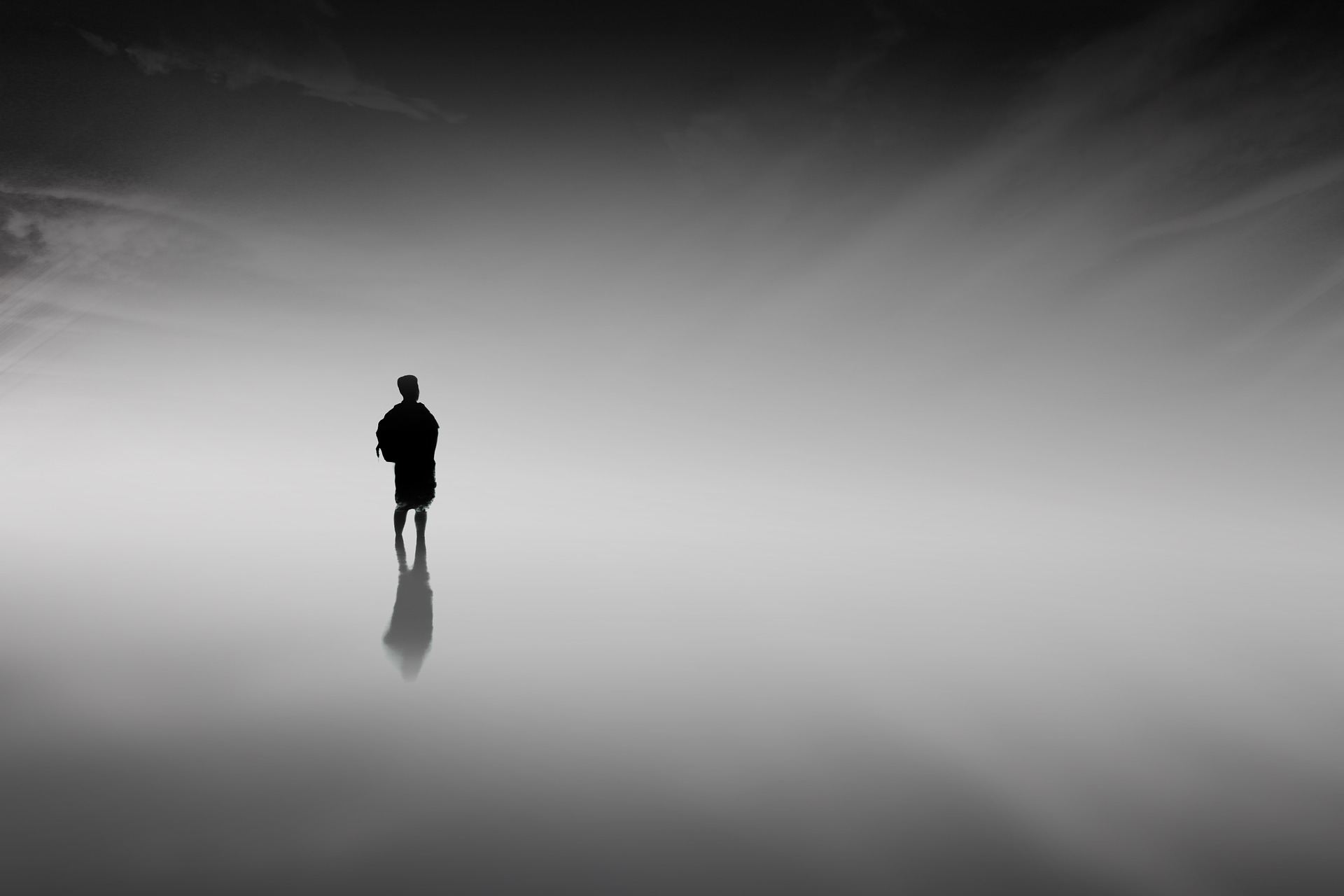 That's what I used to be and what I used to do
but I was changed somehow by God
when I accepted Christ as Lord,
my God and Savior Jesus Christ
I'm born again and changed.
Now every time I find my soul is struggling deep within myself –
It may be from outside myself or maybe from my sin within,
I turn and focus all my mind on God and ask for Him
to give me strength and wisdom and get back on course again.
It may be comin' round that corner
now or maybe some day soon
But thanks to God I'll not be tearful,
not be fearful – not a goon
Each day I place my soul at rest by going to The Best.
God will not falter, fail me.  He brings me into rest.
Don't be a fool, rejecting God's Word.
---
FOR MORE:
1 Corinthians 6:9-11    Amplified Bible (AMP)
9 Do you not know that the unrighteous will not inherit or have any share in the kingdom of God? Do not be deceived; [d]neither the sexually immoral, nor idolaters, nor adulterers, nor effeminate [by perversion], nor [e]those who participate in homosexuality,
10 nor thieves, nor the greedy, nor drunkards, nor revilers [whose words are used as weapons to abuse, insult, humiliate, intimidate, or slander], nor swindlers will inherit or have any share in the kingdom of God.
11 And such were some of you [before you believed]. But you were washed [by the atoning sacrifice of Christ], you were sanctified [set apart for God, and made holy], you were justified [declared free of guilt] in the name of the Lord Jesus Christ and in the [Holy] Spirit of our God [the source of the believer's new life and changed behavior].
Proverbs 1:20-33    Amplified Bible (AMP)
Mark 7:17-23    "…His disciples questioned Him about the parable. 18 And He *said to them, "Are you so lacking in understanding also? Do you not understand that whatever goes into the man from outside cannot defile him, 19 because it does not go into his heart, but into his stomach, and [g]is eliminated?" (Thus He declared all foods clean.) 20 And He was saying, "That which proceeds out of the man, that is what defiles the man. 21 For from within, out of the heart of men, proceed the evil thoughts, [h]fornications, thefts, murders, adulteries, 22 deeds of coveting and wickedness, as well as deceit, sensuality, [i]envy, slander, [j]pride and foolishness. 23 All these evil things proceed from within and defile the man."
Hebrews 3:19 
So we see that they were not able to enter [into His rest—the promised land] because of unbelief and an unwillingness to trust in God.
Hebrews 4  Amplified Bible (AMP)  [ The Believer's Rest ]
Therefore, while the promise of entering His rest still remains and is freely offered today, let us fear, in case any one of you may seem to come short of reaching it or think he has come too late. For indeed we have had the good news [of salvation] preached to us, just as the Israelites also [when the good news of the promised land came to them]; but the message they heard did not benefit them, because it was not united with faith [in God] by those who heard. For we who believe [that is, we who personally trust and confidently rely on God] enter that rest [so we have His inner peace now because we are confident in our salvation, and assured of His power], just as He has said, "As I swore [an oath] in My wrath, They shall not enter My rest," [this He said] although His works were completed from the foundation of the world [waiting for all who would believe]. …