We all sin.
The message of Christ says,
repent, turn this way.
"I am the way, the truth, and the life…." – John 14:6
The allurements of the enemies of our soul entrap us with sin, saying, go that way.
We struggle not to sin.
So, what kind of sinner are you?
A good sinner, a horrible sinner, the worst type of sinner, not such a bad sinner, the vilest sinner you could imagine, creepy creep sinner, a worse than Samuel Little, Ted Bundy, Jeffrey Dahmer and other prolific serial killers throughout history type of sinner,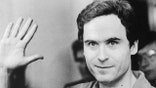 a worse than Jeffrey Epstein sinner, a worse than the before-being-president President Trump sinner, a "better than you" sinner, a holier than thou sinner…?
The types go on and on.  All sins are horribly vile to Jesus. After all, He is the holy holy holy God. How easily some forget the vileness of their own sinning life before God put their feet on solid ground! (1 Corinthians 6:9-11)  That's why the warning in Scripture (in my words):
"Be careful [tough guy] lest you fall…."
God is calling us to listen to Jesus' message, or your sin will damn your soul to hell.
He loves us just as we are, sinful sinful sinful humans. However, God does ask us to repent of our sin. You most certainly don't want to be a fake Christian, one of the many God Damned "Believers", especially during these Apostate days of the End Times.
Are you surprised that the Apostle Paul himself, a huge hero of our faith, author of most of the New Testament, called himself a horrible sinner?
Note verse 15 (in various versions), here in the same reference where Paul calls himself a really bad sinner, by several versions of 1 Timothy 1:12-17 – note verse 15
"I was the worst sinner of all!"  – Contemporary English Version (CEV)
"…sinners. I am the worst of them."  – Good News Translation (GNT)
"…sinners, among whom I am foremost."  – Amplified Bible (AMP)
"Here's a word you can take to heart and depend on: Jesus Christ came into the world to save sinners. I'm proof—Public Sinner Number One—of someone who could never have made it apart from sheer mercy."  – The Message (MSG)
"…sinners; of whom I am chief."  – King James Version (KJV)
This is the whole section, 1 Timothy 1:12-17  Amplified Bible (AMP):

---
12 I thank Christ Jesus our Lord, who has granted me [the needed] strength and made me able for this, because He considered me faithful and trustworthy, putting me into service [for this ministry],
13 even though I was formerly a blasphemer [of our Lord] and a persecutor [of His church] and a shameful and outrageous and violent aggressor [toward believers].
Yet I was shown mercy because I acted out of ignorance in unbelief. 14 The grace of our Lord [His amazing, unmerited favor and blessing] flowed out in superabundance [for me, together] with the faith and love which are [realized] in Christ Jesus.
15 This is a faithful and trustworthy statement, deserving full acceptance and approval, that Christ Jesus came into the world to save sinners, among whom I am foremost. 16 Yet for this reason I found mercy, so that in me as the foremost [of sinners], Jesus Christ might demonstrate His perfect patience as an example or pattern for those who would believe in Him for eternal life.
17 Now to the King of the ages [eternal], immortal, invisible, the only God, be honor and glory forever and ever. Amen.  – 1 Timothy 1:12-17
---
Paul repented of his sin, and said, "I found mercy…."  He accepted Christ and Christ turned his life around.  Paul followed Christ the rest of his life.
Have you found the mercy God extends, personally?  God takes care of sinners.  He loves us, each one.  He is loving us to Himself "while we were still sinners, Christ died for us", drawing us to Himself in love, and, He is loving us who have believed, helping us to reject sin.  He cares.
You too can leave your sin behind. Odd, (but not-so odd, given the source) how the media totally hates it when Christians say it's possible for active homosexuals to leave their homosexuality behind them.  Homosexuality is included in Paul's list of the many types of sinners who are now out of their fomer practice of it.
Speaking of the Church, Paul said, "…and such were some of you [before you believed]…" (1 Corinthians 6:9-11).  Many have turned to Christ and are living a life without practicing "their" sin – as opposed to living a life still active in those sins.  You can also. Don't listen to the world.
You cannot give Christ just parts and pieces, and keep your parts.  That is not genuine, not a saving faith.  That is not giving Him your "all" (Luke 10:27).  That is living with a dichotomous heart (1 John 1: verse 6).
Without exception, we all are plagued by whatever we are weak towards.
2 For we all stumble and sin in many ways. If anyone does not stumble in what he says [never saying the wrong thing], he is a perfect man [fully developed in character, without serious flaws], able to bridle his whole body and rein in his entire nature [taming his human faults and weaknesses].  – James 3:2 Amplified Bible (AMP)
There are weak chinks in our armor that need reinforcing all the time.  All the time.  Ask an elderly person: Are you now sinless, finally?
and such were some of you
We can be sinless "in the moment".  Our goal is to stretch-out those moments, make them longer and longer. Make "sinless moments" grow by maturity into …hours, days, weeks and months, and years of obedient living.
The Bible teaches us that our daily goal must be to be sinless.  Peter, the disciple of Jesus, tells us this very specifically:
14 [Live] as obedient children [of God]; do not be conformed to the evil desires which governed you in your ignorance [before you knew the requirements and transforming power of the good news regarding salvation]. 15 But like the Holy One who called you, be holy yourselves in all your conduct [be set apart from the world by your godly character and moral courage]; 16 because it is written, "You shall be holy (set apart), for I am holy."  – 1 Peter 1:14-16 Amplified Bible (AMP)
We do not become saved by first getting holy, by cleaning-up our life on our own.  We are saved totally by His mercy and grace when we agree with Him and sincerely repent.  First we are "reborn from above", THEN our life will show that we have been reborn –  because our desire becomes new: our desire becomes – to please Him with our obedience to Him.
Maturity in Christ does not come overnight.  We practice confession, repentance and renewed minds. (Romans 12:2; Isaiah 40:31; Matthew 11:29)
Paul says if you are "in Christ [that is, grafted in, joined to Him by faith in Him as Savior]" then you and others will see that "…new things have come [because spiritual awakening brings a new life]…." – 2 Corinthians 5:17  No new life = no evidence of salvation = no reborn creation.
6 If we say
that we have fellowship with Him
and
yet walk in the darkness [of sin],
we lie
and
do not practice the truth"
– 1 John 1: verse 6.
Temptation attacks
The word to believers: As they say, "If you think you are sinless, then ask anyone close to you!"
Temptation attacks come from the enemies of our soul, "the world, the flesh, and the Devil".  The three are relentless, neverending in this lifetime (2 Corinthians 5:2-4).  Because we are all unique in our makeup, certain temptations will tempt us sorely, while others… not so much.
Being tempted toward that sin "that easily besets you" – is not a sin in itself.  Temptation merely leads us toward an act of sinning.  We sin the moment when we give-in to the temptation.
The world hates it even more when Christians actually create a ministry to help sinners leave their sin (like Restored Hope Network. And did you know AA was first a Christian ministry?)
As with any sin, Christ died to save us from our sins, and through the power of His Holy Spirit, God enables us to leave our sins behind — and then grow more and more into His holiness. He takes us out of slavery to our sins, and gives us true freedom and victory (verse 11 of 1 Corinthians 6:9-11).
---
Source:  More Than Conquerors – In Christ
Having a victorious Christian life is not about having a sinless life!  No one is sinless.  We all will sin.  But we all can be "more than conquerors" as we practice a habit of confession and submission.
What do you expect of yourself?  For example: What's with all this weak-kneed fear and expectation of failing with so many Christians nowadays? Believe me – I've been there, in weakness and failure, sinful and fallen, lacking strength, defeated and far from victory.
But I don't stay there!  Those were times of my struggles and my defeats.  They were not my expectations.  I expected more of myself, but I failed.  However, as I have failed God, I have then repented, I have examined myself, I have repented more, and I took all that I am …once again to Jesus, yielding anew to His Ways, His leading, His Truths.
My faith is in Jehovah God, Yahweh, the great "I AM," the God of forgiveness and strength, not a weak, petty Spirit Being who condemns me when I fail (like most all the gods of other religions and like most people).
---
God treats us all mercifully.
He is patient, giving extra time for more and more sinners to live and finally repent, (2 Peter 3:9) and
He saves those who do not deserve it at all – when we repent (John 3:16).
Just as He did for Paul, He moves us to repent and believe in Him for salvation.  Through the powerful work of the Holy Spirit, He can take any type of sinner – out of their sin and into His salvation in Christ.  How about you?  Have you been taken out of your sins? Or are you still living in them?
12-14 I'm so grateful to Christ Jesus for making me adequate to do this work. He went out on a limb, you know, in trusting me with this ministry. The only credentials I brought to it were invective 1 and witch hunts and arrogance. But I was treated mercifully…."  – 1 Timothy 1:12-19   The Message (MSG)
---
---
FOR MORE:
---
About past sins and being forgiven now
Yes I can – I can stand strong
Concerning Our Transition from Exodus International to Restored Hope Network   -response to Exodus closing, by FirstStone.org
Read this section of More Than Conquerors – In Christ
To be "more than conquerors" in our struggle against evil (Ephesians 6:12), to win-out over our "old self" of sinfulness (Romans 6:6), we must do as Paul teaches in Romans 8:13-17:
Live daily "by the [power of the Holy] Spirit" (v13)

Develop a habit: habitual confession and submission (based on v13)

Develop a constant habit of "putting to death the sinful deeds of the body" (v13)
Maintain a constant state of allowing your self "to be led by the Spirit of God" (v14)

Pray to God "without ceasing" – in habitual self-talk in your "inner man" (inner soul) with God
Pray without ceasing:
"…without ceasing I have remembrance of thee in my prayers night and day"
---
"Followers of Christ do not
practice sin
as their way of life. It is a sham, a real sham, sham sham sham, to pray to Jesus for salvation – and at the same time go on living a life that is clearly against what God has called us to. You might fool all of us, but not God. God sees the thoughts and intents of your heart. He only saves us if we give Him all. No parts. No pieces. All of you." – Source:
Opting Out
For the word of God
is living and active
and sharper than any two-edged sword,
and piercing
as far as the division of soul and spirit,
of both joints and marrow, and
able to judge the thoughts
and intentions of the heart.
– Hebrews 4:12
---
Footnotes
Invective is abusive, reproachful, or venomous language used to express blame or censure; or, a form of rude expression or discourse intended to offend or hurt; vituperation, or deeply seated ill will, vitriol. The Latin adjective invectivus means 'scolding.' Wikipedia.