What drives you, day by day, to do the things you do, to act the way you choose to act?  Those who are faithful to Christ – are not faithful all-at-once, and faultless thereafter.  Those who are faithful to the end – are faithful over time, little-by-little. 
Faithfulness is a process.  We live, we try, we fail, we sin – but the faithful then repent, turn to God again, and move on in faith, believing God that we will be stronger next time.  The faithful develop a pattern of an overcoming faith.  The pattern we strive towards, each day, is: we live, we conquer, we act by the power of the Holy Spirit.  Believers do not accept sin in their life as normal and acceptable before God.
James 1: verses 2-4.   2 Consider it nothing but joy, my brothers and sisters, whenever you fall into various trials. 3 Be assured that the testing of your faith [through experience] produces endurance [leading to spiritual maturity, and inner peace]. 4 And let endurance have its perfect result and do a thorough work, so that you may be perfect and completely developed [in your faith], lacking in nothing.
Whatever it is that entices us to sin — will never be too big for us.  It always is within our ability to resist.  Always.  Temptation always is always accompanied with a way out of it.  God promised this.  God watches over us and gives us "a way out" so that it is possible to not fail, to not sin, to not be overcome.  It is always possible for the believer to endure and resist temptation, even to the point of joy!  This is our promise:
1 Corinthians 10:13
No temptation [regardless of its source]
has overtaken or enticed you
that is not common to human experience
[nor is any temptation unusual or beyond human resistance];
but God is faithful [to His word—
He is compassionate and trustworthy],
and He will not let you be tempted beyond your ability [to resist],
but along with the temptation
He [has in the past and is now
and] will [always] provide the way out as well,
so that you will be able to endure it
[without yielding,
and will overcome temptation with joy].
The faithful are little-by-little-faithful.  No person on earth is totally faithful to God all at once.  They are not sinless.  They are not saved in the end because they sinned less than "the other guy".  From moment to moment, choice by choice, failing at times — they are driven to be faithful to Christ.  In spite of sinful failures, they stay the course because they are given over to Christ.
Hebrews 11.   "The Hall of Fame" is an account of believers who were faithful through to the death.  Their lives exemplify faithfulness to the end.  They got to the end, faithful, because they developed faithfulness, little-by-little, throughout their living.
Quoting the footnote for Psalm 50    "

Asaph was a Levite and one of the leaders of David's choir. He was the head of one of the three families permanently in charge of the temple music. His family formed a guild that bore his name and is frequently mentioned (2 Chr 20:14; 29:13, 30). Twelve psalms (50; 73-83) are attributed in the titles to the family of Asaph. A hundred and twenty-eight of Asaph's family members, all singers, came back from Babylon and took part when the foundations of Zerubbabel's temple were laid (Ezra 2:41; 3:10)".



In the footnotes for Psalm 50  we see that:
Asaph was faithful.  His family continued to be faithful.
128 stepped-up and helped lay the foundations for the temple.
They were faithful, not great – but faithful.
Those who were faithful in the Bible, showed their faithfulness by their actions. They were not made totally mature by being born again.  They learned to be faithful over time as they matured in their faith, little-by-little (2 Corinthians 3:18).
Various heroes of the faith struggled with sin and failed.  Some failed miserably:
King David was called "a man after His own heart".  King David was faithful to God (2 Chronicles 6:16).  And yet, his life was horribly marred by huge moral failures: adultery, and murder, actually setting-up the adulterous woman's husband to be killed in battle, and then marrying to legitimize the affair.  He was full of lust, staying home to get involved with Bathsheba, instead of doing his duty and going out to battle to lead his soldiers.  He shirked his duties as leader of his warriors, driven by lust and willfulness.  King David went through several periods of moral failure.  But his heart was given to God.  And He always came back to God in repentance.
The disciple of Jesus, Peter, gave up his fishing career to follow Jesus – but promptly denied Christ three times, when Christ needed him most.  Then Peter turned things around, and he began anew to be faithful – eventually all the way to being a faithful martyr for his faith.
6 But without faith
it is impossible
to [walk with God and] please Him,
for whoever comes [near] to God
must [necessarily] believe
that God exists
and that He rewards those
who [earnestly and diligently] seek Him.
– Hebrews 11: verse 6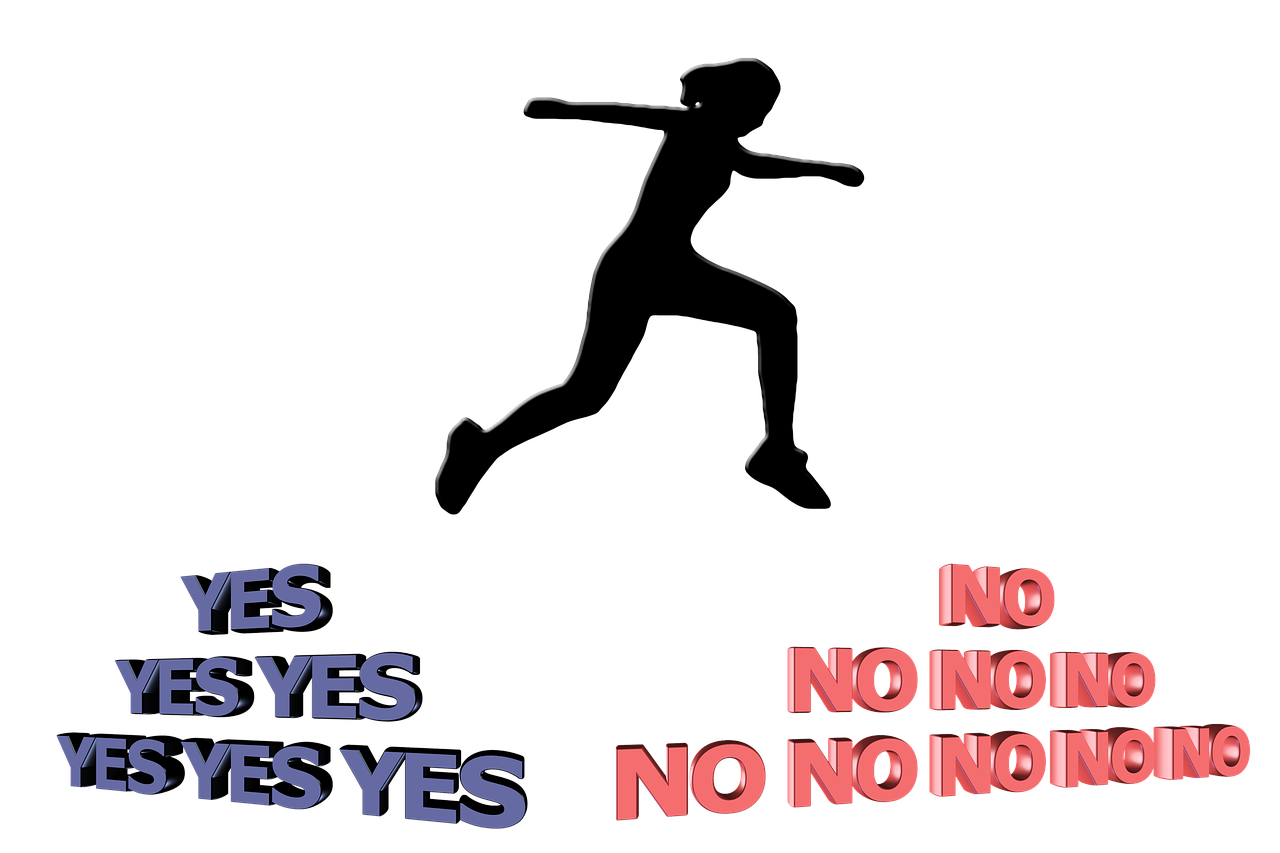 ---
It is my belief system which makes me choose and decide what I'll do — from moment to moment.  I do what I do because that is what I am.  I of course will deviate on occasion because I am not perfect, but what I do comes out of who I am.  I am a follower of Christ.
Sin is not the issue in salvation. Christ expects 100% of our heart given over to Him, not 100% sinlessness.  We are to strive for holiness, but, until we get to heaven and are given a new body – we will struggle with sin.  (See James 1: verses 5-10)
-From: How much is heaven worth to you?
"Salvation in Christ is not essentially about sin. God does not save you because you throw away your sin, or because you are able to stop sinning. No. Salvation is about your yielding to Him in repentance. Jesus took care of sin – on the cross. That is not in question. He's got you covered there. He's got all the world covered there! But the crux of the matter for salvation — is your will: Are you going to bow your will to Him? Are you willing to acknowledge the holiness of Christ, and in confession and repentance give Him your life?"
God does not save the cheater who "fudges" and is not giving 100% allegiance.  Christ can forgive any size load of sin!  But He cannot forgive the insincere heart holding-back on Him.  Give Him all of you, 100%… and He will give you the right to be called His child. Then you work at being more mature in the faith, growing little-by-little.
_____________________
It is not a difficult process to receive forgiveness from God. There is no austere courthouse, no lawyers involved, and the results are instantaneous. God is a spirit, and He hears our prayers, wherever we may be. He promises that if we draw near to Him, He will draw near to us (See James 4:8).
There are no requirements about how we come to God in prayer, except that we bow our heart 100%, in humbleness and truth, with a sincere desire to know Him. It is not possible to fool God, because He sees into the inner workings of our heart and mind. He knows what we think. He knows what we feel….   – from Vortex of Good & Evil
_____________________
I am an avid fan of soccer – and so have been watching the soccer World Cup games (2018) taking place in Russia.  I am so amazed by how cheaters will always cheat in the clutch, acting by instinct, breaking rules of the game to gain advantage, because that's the way they have always played the game back home.  Several teams could have advanced further in the tournament, but their cheaters lost it!
Soccer's World Cup games feature the best teams.  Greatest players in the world, great skills, great stamina – they have it all together.  But I saw time after time the little cheats – what is always not allowed in the game:
pushing and bumping on purpose,
that tug on a shirt to imbalance the attacker,
stepping into his path to prevent his movement into a scoring space,
deliberately taking-out a leg from under the opponent to prevent a shot on goal,
tripping from behind,
jumping with an elbow aimed at the head of the other player,
flailing arms to "accidentally (on purpose)" direct the ball or to injure and stop the opponent.
The cheater just can't play a clean game.   It is in his nature to cheat.
Those who cheat are used to getting away with cheating, with breaking the rules.  It's instinctual for them.  But then, on camera, playing in front of the world, with the supposedly best referees in the game (plus now VAR, instant video replay, being utilized by the refs), their miniscule little cheats are caught for all to see.   The very disciplined player, however, will not cheat in the clutch — because he has a practice of playing by the rules.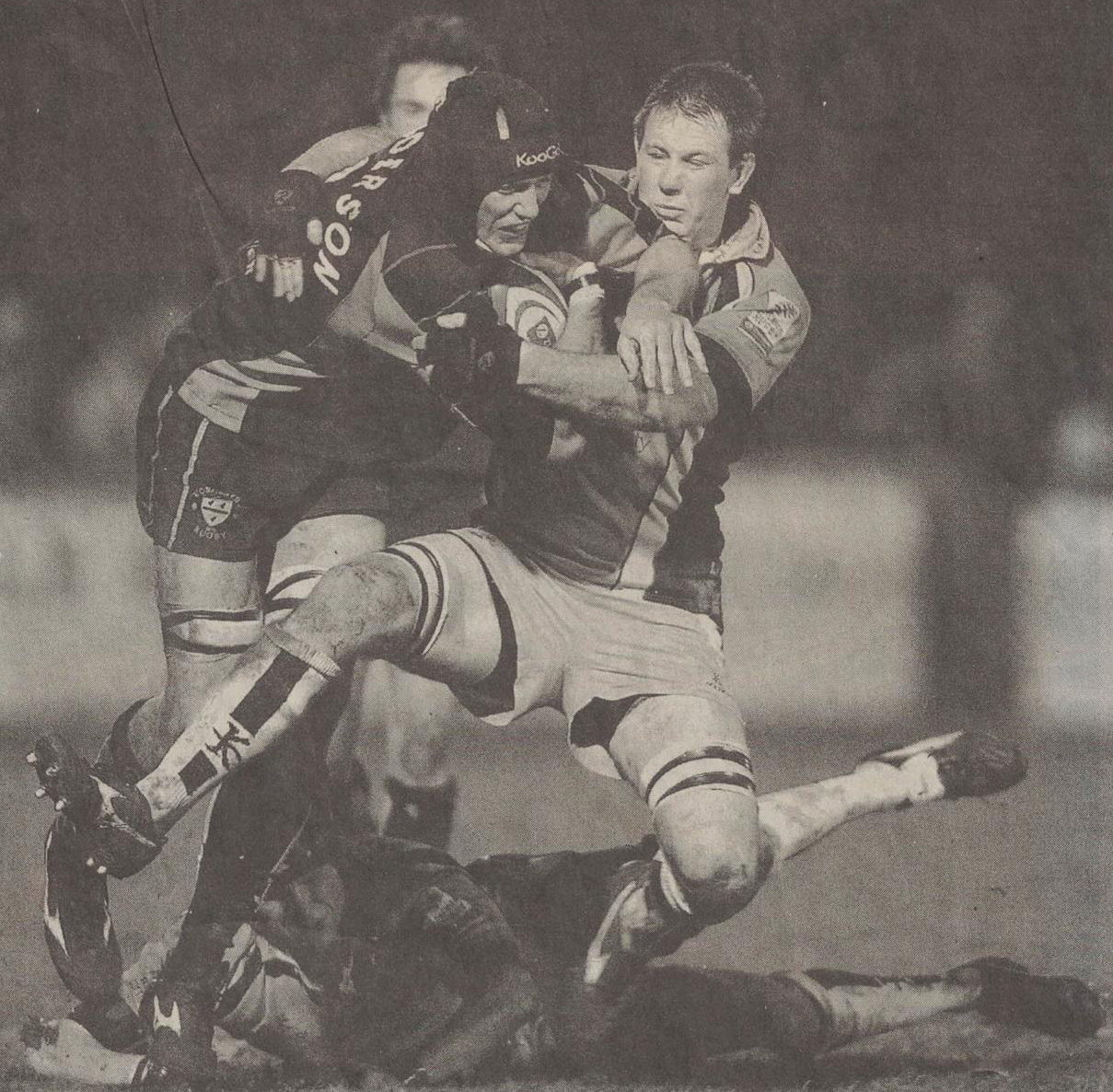 Life is played-out that way too.  The man or woman or child of faith in Christ may cheat because of weakness, but it's not his way.  The faithless man, however, will cheat because he is a cheater.  Cheating is part and parcel of what a cheater practices throughout his life.
The more disciplined player who sticks to the rule of law in the game — plays his game instinctually clean, by the rules, having practiced a lifetime of playing with integrity.  He's driven himself to resist the cheats which would give him supposed advantages.  Cheating is not how he wants to play the game.  The good coaches insist on playing by the rules – not letting players get-by with cheating.
Isaiah 5:20   Woe to those who call evil good, and good evil; Who substitute darkness for light and light for darkness; Who substitute bitter for sweet and sweet for bitter!
Malachi 3:18  So you will again distinguish between the righteous and the wicked, between one who serves God and one who does not serve Him.
The same is true with my life, your life, our daily habits and customs.  Our ways of life, how we act moment to moment, what we let our self do, or not — are set by what we practice in the power of the Holy Spirit.  We act and live the way we do — because that is how we have trained ourselves to behave  (Hebrews 5:14).
Hebrews 5:14  But solid food is for the mature, who because of practice have their senses trained to discern good and evil.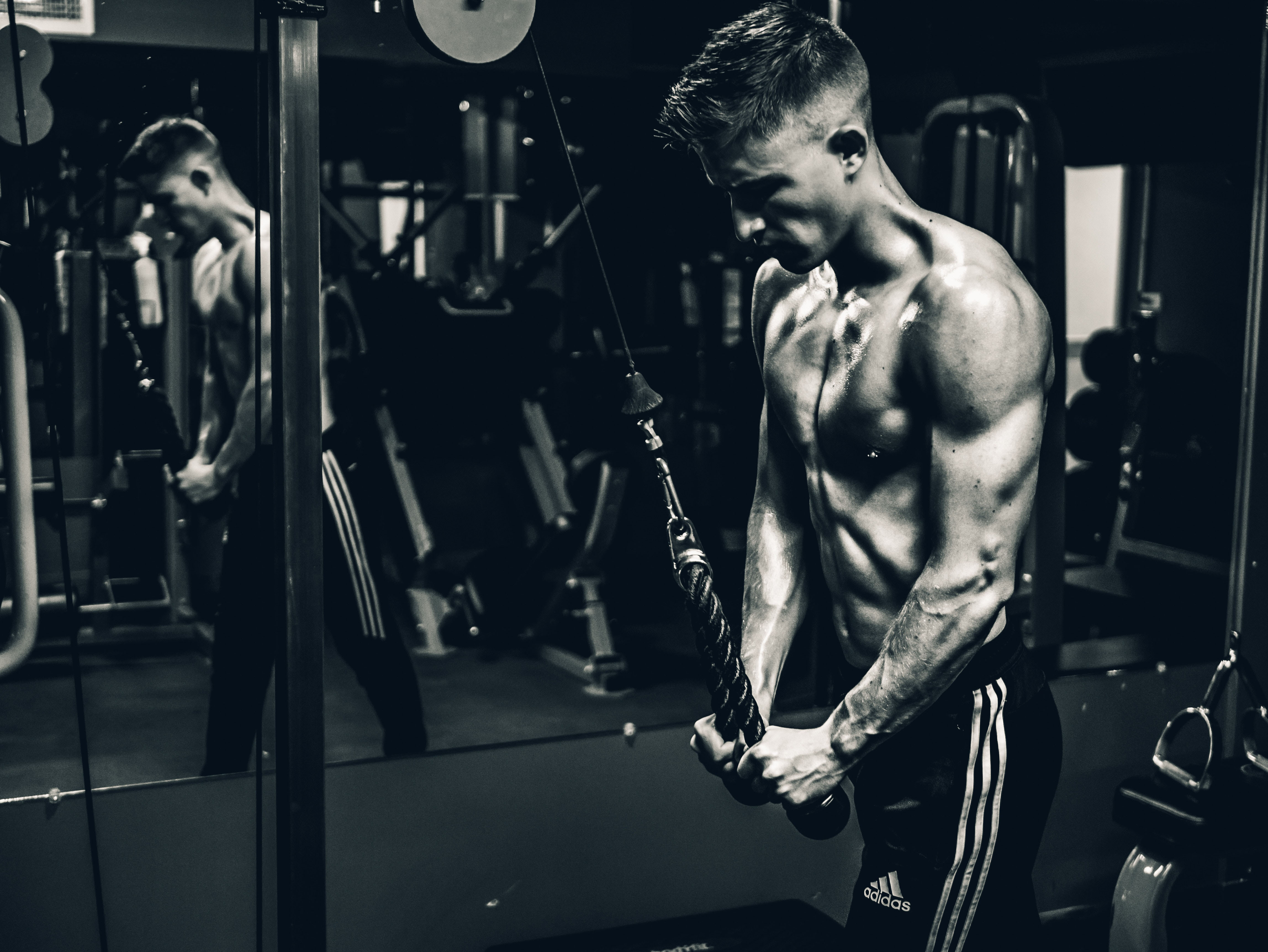 Nobody gets a muscular physique all at once.  It takes working-out.  You get there little-by-little.
We develop an ability to "discern good and evil" by practicing faith, working-out spiritually.  Our actions speak louder than professed belief, because they act-out right there in front of the eyes of the world.  Our behavior is no sudden anomaly out of nowhere!  Behavior is set by proper discernment, through the day-by-day choices we make time after time, in line with what we really set our heart after.  We practice it – meaning we sometimes will fail, but we get better at it over time, faithful little by little.
And, of course, with God, He sees it all — all the time.  God is more than a VAR (The Video Assistant Referee system now used in the soccer World Cup)!
Don't be fooled by false teachers, or by your little mind games.  You will never cheat your way into heaven.  The way to heaven is His Way, and unequivocal.
"The philosophies of man, are man's. They don't reach God.  God's justice is totally too awesome and final for mere man to represent himself there!
"God's way, is His way. He is far too huge to be messed with by you, or me.
"We can not reach God on our own. But God, for some unfathomable reason, reached down from His heavens, and made a way for us to reach Him. Jesus left His lofty realm to become a common man, reaching into our world through birth as a baby. By this, He provided a way to bridge the vast chasm that separates mankind from Holy God."   – Your Way or God's Way

This is the standard of faith that Christ Himself set for us.
Matthew 16:24
Then Jesus said to His disciples,
"If anyone wishes to follow Me [as My disciple],
he must deny himself
[set aside selfish interests],
and take up his cross
[expressing a willingness to endure whatever may come]
and follow Me
[believing in Me, conforming to My example in living
and, if need be, suffering or perhaps dying because of faith in Me].
This is what happens when you are "born again": your desire is to really follow Christ, to the point that you deny yourself, you take up your cross, and you actually follow Him – to the death if necessary.  Jesus said this, not I.  Jesus defined salvation this way.  He said, basically: if you want to be saved from certain eternal death, then you will come to me in this way… (Matthew 16:24).
There is no real conversion to Christ if this is not true of you:
You wish to follow Him as His disciple
You set aside and deny selfish pursuits
You determine you will endure whatever may come
You actually and sincerely follow Christ as His disciple
You believe Christ and conform to Christ's own pattern of life
If this does not describe you and your experience of "faith", then you are not truly saved by God.   The dublicitous are not saved.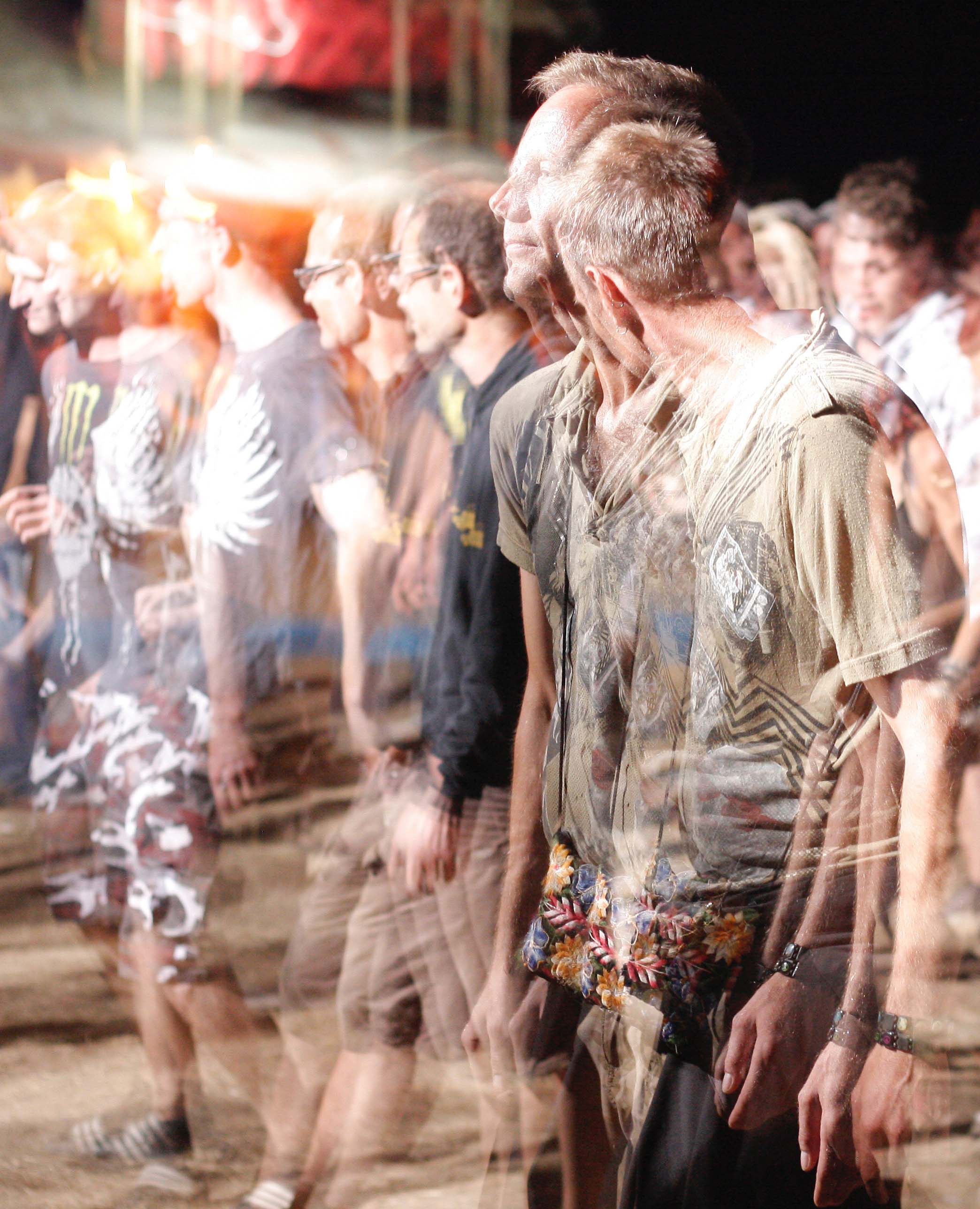 He did not say –
Come to Me however you want to come.
Any way of belief is fine with Me: It's all good!
All faiths are good enough for me.
Just have faith and it will work-out fine in the end.
Just say the words, and that will save you.
Salvation is an "all or nothing" faith in — and following of Christ and His example of living.  Are you truly saved? Your life will surely show it.
---