No it wasn't a stork!  Jesus, the Son of God, became a human, born as a man, in the womb of a normal woman – come to earth from His heavenly kingdom to fulfill legal requirements for the salvation of sinful mankind.
Wow!  Can you believe that?  I do.  There are just too many evidences that demand my belief.
Unbelief is unacceptable to God, and, really – His story is truly believable, but unbelievers choose to not believe, choose to reject, choose the road of rebellion against His authority.  Un-fudging-believable!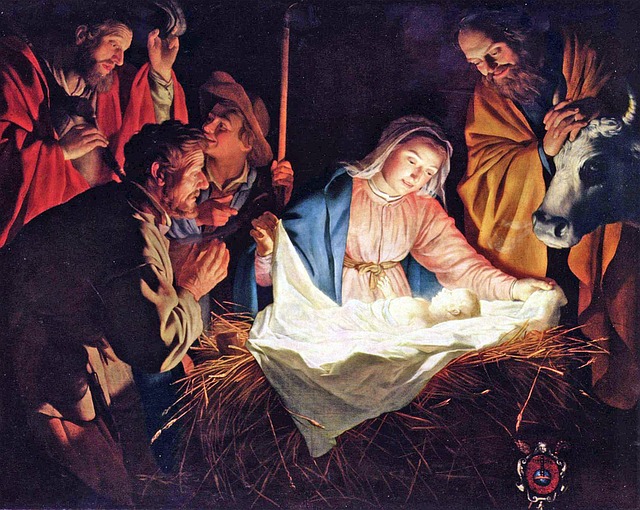 I have chosen to follow Jesus.  This Roman Road explained it all to me.
What an amazing love, to come here from His Heavenly Throne – to die horribly here – for me, a deplorable.  For all deplorable mankind.  For the whole human race.  God did not have to save us.  Jesus did not have to become "God in the flesh", a human man afflicted as we are.  But He chose to step down.
Before His death on the cross, Jesus predicted He would be killed.  And He predicted that He would rise again from the dead.  He was God, and He did it all for us.
But God demonstrates His own love toward us,
in that while we were yet sinners,
Christ died for us.
Sooner or later – That Day of Judgement is coming.  Are you ready?
– it is appointed unto men
once to die,
but after this the judgment
– Hebrews 9:27 
You do not have to "do" anything in order to draw near to God.  No cleaning up.  No dressing up.  No prep work.  No going to church.  No hiding.  No.  Just do it.  Your next life, an eternal life after your death – is determined by this choice.  Choose Jesus.  He died for you.
See what an incredible quality of love the Father has shown to us,
that we would [be permitted to] be
named and called and counted
the children of God!
And so we are!
For this reason the world does not know us,
because it did not know Him.
–
1 John 3:1
I've wandered far away from God… YouTube song by Jesse Martin