No Sin – No Problem
…in response to those who say there is no "sin"
---
Christians have no problem whatsoever with any human without sin.  No problem.  The only thing is, in all of history – we have only found ONE without sin.But if you are without sin, terrific.  Keep it up!
Being without sin means that you meet God's standard for acceptance by His holiness.  You will be accepted into heaven, no problem, without sin.
The problem is, you most likely overlooked a few here and there.  Well …everywhere.  Sure you looked?
If you are without sin, you would only be the second in all of history!  Way to go!  You have managed to equal God Himself, Jesus the Messiah!  Wow.
But I rather think that you just prefer to change definitions in order to accommodate your preferences.  Right?  We humans are SO good at that, rationalizing things so they fit into our preferred mentality.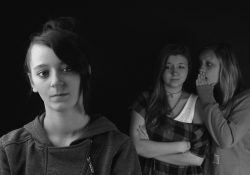 Adulterers do it. Lie makers do it.  Speeders do it.  Backstabbers do it.  Corrupt politicians do it.   Homosexuals do it.  Gossipers do it.  We all do it.  We rationalize.  We convince ourselves that what we are doing is "okay".  We make-up new definitions.  Then it's all okay.
Like when I get upset at someone.  I say to myself:  "It's just natural.  The driver was a jerk."  But, my next question should be: "What about Jesus in this situation?  What would Jesus do?"
Or, like when my wife irritates me, I okay my snap-back comment.  I say to myself: "She shouldn't have done that… and it's only right that I let her know.  I wasn't unkind.  She was."
The real problem here is that we are not the Ultimate One.  The true great Rationalist is the God who determined it all in the first place and set this all up.  Who are we to usurp Him?!  We cannot win any argument with God.  He wins in the end.
Give it up.  There is no one without sin.
---
References