Have you ever done any reading in the Old Testament (OT)?  Have you personally seen, there, specifically how the Messiah was predicted? 
Before He ever arrived on the scene — what was written about Him?  And then, have you done a thorough reading of the New Testament (NT)?  Have you personally seen, there, the written records of how Jesus Christ fulfilled those predictions?
Jesus fulfilled over 360 very specific Messianic prophecies!  That was, and still is, impossible!  Could not ever have been accomplished by a mere man.  But Jesus did.  He did — because He was, and is, God.
Do you want to personally prove to yourself, once and for all, whether Jesus was or was not The Sent One of God?  Wouldn't that be the single most important thing on earth to know about, personally?  If He was NOT, then — forget about it.  But, if He was the Messiah..? 
The Messiah was sent by God to be "the source of our salvation" (Acts 8:35).  God inspired prophets to write very specific predictions:
who He would be,
what His family lineage would be,
what He would do during His life on the earth,
how He would die – on a cross,
that He would rise from the dead on the third day,
what would be His role in God's plan of the ages. 
This detailed prediction was impossible to accomplish — without the intervention of Creator God Himself.  Think about that.  After He created the universe, and the earth, and all that we see around us, God intervened in our history here on this planet.
God:
inspired prophets,
guided historical events,
predicted Christ way before Jesus was born in a manger,
caused Himself to be born into this world through divine artificial insemination,
thus – "the virgin birth" (quite simple for God to do!),
which kept His own lineage holy (born not by way of a sinful man), and
had Himself born within the exact lineage predicted in the OT,
walked the earth for 33 years as a man,
taught divine truths of God and
did miracles only God could have done,
then He Himself while on earth predicted how He would be killed — and
predicted He would rise again from the dead,
be seen by hundreds of witnesses (which is recorded by witnesses), and
returned to heaven visibly right in front of witnesses –
predicted that He would return to earth again, soon.
I dare you to read objectively, with eyes wide open — and decide for yourself whether Jesus was that Messiah sent by God.  The evidences are incontrovertible. (See word definition: incontrovertible.)  Get off the fence.  Prove it wrong, or proof it right.
Together, the OT and the NT show us, step by step, prediction after prediction, historical evidence after historical evidence – that Jesus really was the Messiah sent by God.  Nobody else.  Jesus was no ordinary prophet, no ordinary man, no self-important fake, no charlatan.
What the Bible shows us about the Messiah is truth.  What charlatan religions show us is false.  What Jesus accomplished was totally impossible to have been accomplished by a charlatan.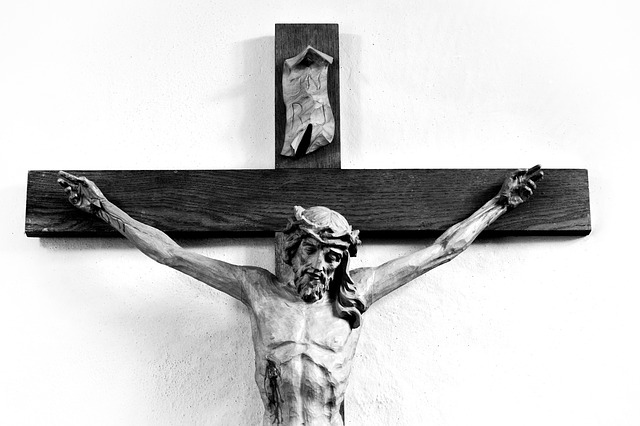 Collect the facts, the evidences, the proofs.  It's easy to see how Joseph Smith was a Mormon charlatan.  It's easy to see how Mohamed was a Muslim charlatan.  It's easy to see how eastern mystic religions have left their followers empty and bound, enslaved by false teachings like Confucianism, Buddhism, Hinduism, Jainism, Sikhism, Taoism, Shinto. 
Jesus left no room for charlatans and empty religions.  You can't accept both Jesus and some other.  He said,
"I am the [only] Way [to God]
and the [real] Truth
and the [real] Life;
no one comes to the Father
but through Me."
– John 14:6   Amplified Bible (AMP)
Philip, one of the twelve disciples of Jesus, shows us in Acts 8 how Jesus the Messiah was predicted in the Old Testament.  He quoted a portion of Isaiah 53.  [See Isaiah 53: verses 7, 8f].  As recorded in the book of Acts, Philip showed us this when he taught an Ethiopian eunuch official, "[a man of great authority], a court official of Candace, queen of the Ethiopians, who was in charge of all her treasure…". 
"…beginning with this Scripture
[quoting Isaiah]
he preached Jesus
to him [explaining that
He is the promised Messiah
and the source of salvation]. 
– Acts 8: verse 35

---
Read Acts 8:25-40  Amplified Bible (AMP).
Acts 8:29-35    (quoting Isaiah)
29 Then the [Holy] Spirit said to Philip, "Go up and join this chariot." 30 Philip ran up and heard the man reading the prophet Isaiah, and asked, "Do you understand what you are reading?" 31 And he said, "Well, how could I [understand] unless someone guides me [correctly]?" And he invited Philip to come up and sit with him. 32 Now this was the passage of Scripture which he was reading:  [See Isaiah 53: verses 7, 8f]

"Like a sheep He was led to the slaughter;
And as a lamb before its shearer is silent,
So He does not open His mouth.
33 
"In humiliation His judgment was taken away [justice was denied Him].
Who will describe His generation?
For His life is taken from the earth."
34 The eunuch replied to Philip, "Please tell me, about whom does the prophet say this? About himself or about someone else?" 35 Then Philip spoke and beginning with this Scripture he preached Jesus to him [explaining that He is the promised Messiah and the source of salvation].
---
What will you do with the Truth? 
Leave it and forget about it? 
Collect the facts, the evidences, the proofs, and see for yourself?
Choose to follow Jesus?  Experience being born again!
---
FOR MORE:
Entrance Granted Into The Eternal
---
Definition of  incontrovertible: not able to be denied or disputed.  "incontrovertible proof"
synonyms: indisputable, incontestable, undeniable, irrefutable, unassailable, beyond dispute, unquestionable, beyond question, indubitable, beyond doubt, unarguable, undebatable; certain, sure, definite, definitive, proven, decisive, conclusive, demonstrable, emphatic, categorical, airtight, watertight