Way way close, but ages ago – here on earth, what was "natural" was disappeared by Creator God, and we all became changelings. 1
We are still made in the image of God.  "He made them to resemble God" (see reference below: Genesis 5:1), but in comparison with Adam and Eve, who were "supremely good" (Genesis 1:31), we are now quite the subnormal creature compared to what God started with.
Because of the Fall of Man, now, what is called "natural" is so far, far from God's original.  And yet man continues on blithely, as if everything was quite normal and "natural" on God's earth.
NOTE: The only way to change our condition is to be "born again" by God.
We no longer are the perfect intelligent design first created by God.  This, what could be called Type-One Man, fell into sin, and was changed by God.  The earth then was populated by what we could call: Type-Two Man.  We see this, in different terms in the biblical record, "the account of the heavens and the earth when they were created" – Genesis 2: verse 4.
In the beginning, we were the perfect creatures, humans made in the image of God.
– Genesis 1:
verse 27 God created humanity in God's own image,
in the divine image God created them,
male and female God created them.

verse 31 God saw everything he had made: it was supremely good.
There was evening and there was morning: the sixth day.
Genesis 5:
verse 1 This is the record of Adam's descendants.
On the day God created humanity,
he made them to resemble God
2 and created them male and female.
He blessed them
and called them humanity
on the day they were created.
We all want to think we are still in Genesis 1.  Philosophies commonly state that we are all perfectly natural.  Universities teach that.
But actually we are changelings – born into Genesis 3 conditions, fallen in nature, quite consumed by the flesh.  Because of The Fall, mankind of all colors and stripes are born as "Type Two Man".  We now have the dubious privilege of  "knowing good and evil" (Genesis 3:22).  Prior to that all we knew was good!  Quite a huge change.

The "natural" of today, after The Fall, is pretty much the conditions that started in Genesis 3.  The test of God was "the fruit of the tree in the middle of the garden." 
God said of it: Don't touch – don't eat. Or – you will die.
– Genesis 3: verse 3
God said,
'Don't eat from it,
and don't touch it,
or you will die.'"

Genesis 6:5
verse 5 The Lord saw that humanity
had become thoroughly evil on the earth
and that every idea their minds thought up
was always completely evil.
"Or you will die."  Man disobeyed God.  So… Death began.  Our nature was changed.  The original "Natural" became a new "natural".  Mankind still thinks we are truly natural. But no, we are changelings.
This philosophy of what is now "natural" – is reflected in news-bites all the time.  For instance, Scarlett Johansson tried to wax brilliant and philosophized that we are designed a certain way.
Quoting Scarlett Johansson, a FoxNews article says: she isn't sure people are designed to be monogamous in relationships.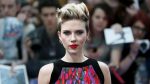 "I don't think it's natural to be a monogamous person."
"it is such work for so many people — for everyone — the fact of that proves that it is not a natural thing. It's something I have a lot of respect for and have participated in, but I think it definitely goes against some instinct to look beyond."
"Being married is different than not being married….  It's a beautiful responsibility, but it's a responsibility."
Source: http://www.foxnews.com/entertainment/2017/02/14/scarlett-johansson-dont-think-its-natural-to-be-monogamous-person.html
Her reasoning escapes me (My! It actually takes WORK to make a relationship survive!?), but this "philosophy" is what the world teaches now.  Folks harken back to this as the reason they act the way they do.  It's all because of "some instinct" they say, as does Johansson.
It is "natural", in today's old as the hills morality, to do whatever the hell they want to do, and rationalize the behavior as "natural".
Some natural instinct made me do it!
But there are consequences to following some natural instincts, many consequences now, and a huge one after this existence, when we arrive to face God on That Day.  Wouldn't it be wiser to learn God's natural?
Maturity, self-control, faithfulness, self-discipline, hard work… some of the more difficult "instincts" that many don't have enough of… today.  Imagine that!  It takes work to be responsible.
---
---
FOR MORE:
---
---
Footnotes